Setting up new application in IIS may cause following error.
HTTP Error 404.2 – Not Found

The page you are requesting cannot be served because of the ISAPI and CGI Restriction list settings on the Web server.
Solution :
1. Click the Server Name "JAVADOTNETIN-SERVER"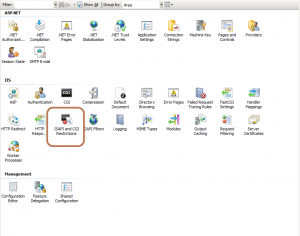 2. Double click "ISAPI and CGI Restrictions"

3. Click on Allow from your right panel.
Hope it helps.